The Willoughby Dental Centre team are caring, dedicated individuals who understand the importance of listening to patients and delivering high quality results.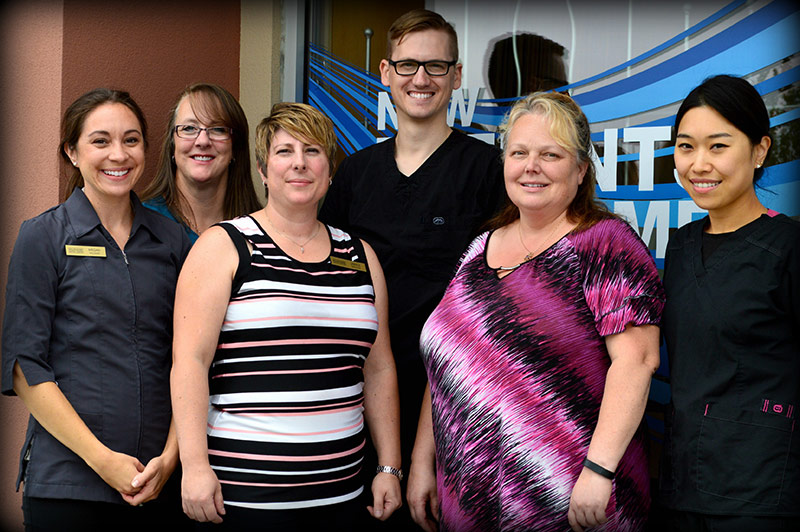 Dr. Alson Robson, General Dentist
Graduated 1998 w/ Honours – Dalhousie University Faculty of Dentistry
Dr. Robson came to dentistry the way many Canadians do; he lost a tooth due to hockey injury in his youth, which lead to multiple dental interventions. This early exposure lead him to the profession. His personal experiences, he gained a profound understanding for his patients' therapeutic experience and empathy of the anxiety they can suffer from.
He is a conservative dentist who is well versed in all aspects of the field. He enjoys cosmetic dentistry and the challenge of endodontics.
His patients love him for his easygoing demeanour and gentle touch.
Dr. Tony Gill, General Dentist
Dr. Gill has done much to assist in educating the public about dentistry, from being a featured guest on numerous radio and television talk shows to creating and hosting The Dental Show, a radio call-in program in Vancouver. He has been and continues to be an adviser, clinical tester and consultant for selected dental laboratories and dental materials companies. He is a technical adviser for dental office software.
Dr. Gill has been performing difficult cosmetic and surgical cases since 1996, combining his expertise in orthodontics, restorative & cosmetic dentistry and implantology to create natural smiles. Dr. Gill has worked with 11 different Vancouver and Lower Mainland dental offices last year, performing extractions as well as placing implants, bone grafting and assisting dentists in learning about new implant and restoration techniques.
Dr. Gill has been working with implants since 1993 and has taken many lectures and hands-on courses on implants, surgery and bone grafting, travelling to the US and to Germany to study with Dr. Paul Weigl at the University of Frankfurt School of Dentistry.
Dr. Thaliath, General Dentist
Bio coming soon!
Dr. Stefan Caney, General Dentist
Bio coming soon!
Dr. Minsoo O, General Dentist
Bio coming soon!
Dr. Bajaj, General Dentist
Bio coming soon!
Willoughby Dental Professional Team
Office Manager Janice Van Haar leads an experienced dental and administrative team that is dedicated to providing exceptional service and patient satisfaction.  Our team's goal is to help you maximize your dental potential, and we'll assist in every way, whether it's through creative scheduling, answering dental insurance queries, or taking the time to ensure that you understand your treatment options.
Our Staff
Janice, Manager
Anita, CDA
Meena, CDA
Mike, Hygienist
Megan, Hygienist
Jenny, Hygienist
Maribel, Hygienist
Sarah, Receptionist
Kim, Receptionist
Ginny, Receptionist
Willoughby Dental Centre is proudly owned by Dr. Alson Robson, Dr. Edmund Wong, Dr. Amin Shivji, and Dr. Gheith Ben-Khaial.
Request An Appointment With Your Local Dentist in Langley