Dr. Caney is expanding his hours at Willoughby Dental.
His new hours are: Tuesday – Saturday.
Meet Dr. Stefan Caney, General Dentist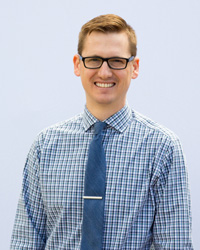 Dr. Stefan Caney was born in Vancouver but grew up in Ecuador from a young age. He returned to Canada to carry out his post-secondary studies where he worked with adults and children with ADHD, carried out clinical research with patients with Parkinson's Disease, and received his degree of Doctor of Dental Medicine from the University of British Columbia.
Dr. Caney makes it a high priority to have a straightforward conversation with all of his patients to make sure they understand their options and help them make the most appropriate treatment choice. Learning about various new technologies in dentistry through continued education is a focus for Dr. Caney as they can make a patient's experience in the office more comfortable, help them better understand their oral health, and provide better results.